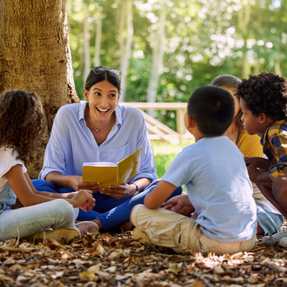 As Thanksgiving approaches, our hearts turn toward thoughts of family and the warmth of our own homes.  Summer has become a distant memory as the cold wind blows and the dry leaves swirl. We are ready for winter to come if it must.
What a gift to be at home with our children as we prepare for the holidays, the season of giving, and winter weather!
Take time this month to reflect on the incredible blessings of homeschooling and give thanks to God for the freedom we have to teach our own children at home.
Here are just a few of many homeschool blessings. Add your own! 
Slow, peaceful mornings with a hot breakfast 
Great questions and deep conversations
Learning with each other and from each other
Family mealtimes with time to linger and plenty of laughter
Love and inspiration from extended family and friends of all ages
The fueling of each child's passions
Treasured story times by a cozy fire
Endless adventures to places near and far
Feelings of safety and security
Bedtime prayers that close the day on a note of thankfulness
Happy Thanksgiving!