Capitol Day is a biannual event. Check back in 2025 for details on HOME's next Capitol Day event!
Maine homeschoolers have worked hard over the years to raise public awareness and strengthen homeschool freedoms. Traditionally, Maine Governors have designated one week each spring as Maine Home Education Week. Since 1987, Maine homeschoolers have gathered during this special week to celebrate and thank God for the freedoms we enjoy. 
2023 will not be an exception to our coming together! During the week of May 7th - 13th, 2023, homeschoolers will celebrate the 36th Annual Maine Home Education Week. To mark the occasion, homeschoolers will gather in Augusta on Wednesday, May 10 for a day of celebration!  
PRESERVE, PROTECT AND PROMOTE HOMESCHOOLING ON CAPITOL DAY!
Come to Augusta and join us for events on May 10!
Help HOME to Spotlight Maine Homeschoolers! We are currently updating HOME's Shine the Light on Homeschooling publication, which highlights homeschool families. Would you submit a testimony detailing how homeschooling has been beneficial for your family? We would like to include homeschool stories, assignments, recipes and art. Your submissions will be compiled and published to be distributed to our legislators as part of our Home Education Week celebrations. You can submit your contribution here.
CAPITOL DAY EVENT INFORMATION
Date: Wednesday, May 10, 2023
Theme: Unity: "How good and pleasant it is when God's people live together in unity!" -- Psalm 133:1
Location: The Capitol in Augusta
Cost: FREE! Pre-registration is required. Please Pre-register below. 
Find out how to get there, where to park, where to eat, and more!
MEET YOUR LEGISLATORS
Legislators love to meet their constituents. Contact them to arrange a visit with your family! Find your Representative HERE. Find your Senator HERE. Learn more about Visiting with Your Legislator. 
DO YOU HAVE QUESTIONS ABOUT OUR EVENT? 
Use the chat option through Facebook Messenger in the bottom right-hand corner of your screen.
9:00am - State House Tour (1 hr.) (full)
9:00am - Blaine House Tour (1/2 hr.) (full)
9:30am - Blaine House Tour (1/2 hr.) (full)
RALLY AND SPEAKERS IN THE HALL OF FLAGS 
9:15am - Registration Open
10:00am - Rally in the Hall of Flags
* Recognition of Junior Legislators: To participate in this educational program, purchase a Junior Legislator Learning Unit. (Listen to a review of this unit!) Submit a completed unit checklist to HOME by April 30 to receive a badge and be recognized on Capitol Day!  
11:00am - Meet and Greet Legislators 
LUNCH ON YOUR OWN - Bring a picnic to enjoy in Capitol Park! Cross Cafe, located on the ground floor of the Burton M. Cross Building, provides limited food items. The Cafe is accessible through the underground tunnel from the State House.
AFTERNOON ACTIVITIES
Tours
12:00pm - State House Tour (1 hr.) (full)
12:30pm - Blaine House Tour (1/2 hr.) (full)
1:00pm - Blaine House Tour (1/2 hr.) (full)
Classes
* Because of limited space, the classes below are limited to one adult per family! Please sign up for one class per family. If you choose to sign up for more than one, in case there is space left, please indicate first choice on your registration form.
12:30 - 1:30pm - Logging Camps, River Drives, and Sawmills 
Explore what life was like in a 19th-century Maine logging camp, discover the dangers of river drives, and follow the logs into the sawmill. Examine the machinery involved in the harvesting and transporting timber and the many innovations that were inspired by trying to make the hard work of the lumber industry a little bit easier.
1:30 - 2:30pm - Discover Primary Sources: Mapping Maine
People use maps to find out where they are when they're traveling. A map can help you get to a new place for the first time! Maps aren't just for traveling, though. They also share important information about a place. Historians use maps a lot. Old maps show you what a place used to be like. In this activity, students will analyze artifacts, images, and documents from Maine's history. (4 spots left)
2:30 - 3:30pm - STEM Explorations with the Maine State Library (full)
A variety of simple, fun activities that explore the science around us.
Visit the Capitol Complex and complete an outdoor scavenger hunt!
Class and activity details will be emailed to all registrants as the event draws near!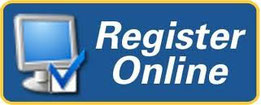 Theme: Unity
Unity can be equated with agreement, harmony, peace, and collaboration. Using these ideas, write about something or someone who has had an influence on your life, or humanity in general, that pertains to the concepts listed above.
Create a writing piece (essay, description, poem, research paper, creative writing piece, etc.) about a person in your life or someone from Maine history. Be sure to include biographical information. Have fun and let the creativity flow as you create this special tribute!
Deadline for Submission: Submit your report in writing to HOME by April 30, 2023.
Prizes: A $25 Amazon gift card for the winning student in each division. 
Division 1: K through 3rd grade
Division 2: 4th through 8th grade 
Division 3: 9th through 12th grade
* Winning essays will be published in the newest edition of the HOME Digest. You may also be asked to share your report during our Capitol Day Celebration.
Linda Lowe - Senate Partner
Cassie Mitchell - House Partner
Celebrate Maine Home Education Week every year in your own community, too. Find ways to celebrate and be visible throughout the designated week. The following is just a sampling of activities that could be planned especially for Home Education Week within individual homeschool groups and families: 
Wear a homeschool t-shirt, sticker or button wherever you go during Home Education Week.
Have a potluck meal of thanksgiving with other homeschooling families.
Plan a local field trip with a few families or your support group.
Arrange for a homeschooling display at your local library.
Find ways to volunteer in your community.
Plan a fundraiser to raise money for your support group or for HOME.
Buy a copy of Homeschool Heroes and read it to your family! Copies are available at the HOME Office. 
No matter how you choose to celebrate during Maine Home Education Week, please take time to give thanks and glory to God for the very precious freedoms we have to teach our children at home. Without continued prayer, vigilance and a strong homeschool presence within each Maine community, our blessings of freedom could be easily taken away. Take pride in what you do, and enjoy your well-deserved week of recognition! 
VIEW THE 2017
GOVERNOR'S PROCLAMATION
VIEW THE 2023
MAINE HOME EDUCATION WEEK RESOLUTION