Maine homeschoolers have worked hard over the years to raise public awareness, gain respect and credibility, build relationships within the legislature and strengthen homeschool freedoms. In recognition of the value and importance of home education, Maine Governors have designated one week each spring as Maine Home Education Week. Since 1987, Maine homeschoolers have come together during this special week in a variety of ways to celebrate and thank God for the freedoms we enjoy. 
2019 will be no exception! During the week of May 19th - 25th, 2019, homeschoolers will celebrate the 32nd Annual Maine Home Education Week! To mark the occasion, homeschoolers will come together at the Capitol on Wednesday, May 22 for a day of celebration! 
CAPITOL DAY EVENT INFORMATION
Date: Wednesday, May 22, 2019 
Theme: Loyalty
Location: State Capitol in Augusta
Cost: FREE! 
Meet Your Legislators: Legislators love to meet their constituents. Contact them to arrange a visit on Capitol Day! Find your Representative HERE.  Find your Senator HERE. Learn more about Visiting with Your Legislator. 
Capitol Tours and Museum Classes - 9:00am - 3:00pm. Pre-registration is required. Pre-registration opens on April 1. Please check back to pre-register online on April 1!
Rally in the State House Hall of Flags: 10:00 - 11:00am (FREE). Featured speaker is Secretary of State Matthew Dunlap.
Recognition of Junior Legislators: During the Rally (To participate in this educational program, purchase a Junior Legislator Learning Unit at the HOME Table or Home Education Week Table during HOME Events, or purchase online. Bring the completed unit checklist to the registration table on Capitol Day to recei ve a badge!)
Additional Activities: Self guided scavenger hunt, exploration of the Maine State Museum (small entrance fee) and lunch on your own. 
State House Directions and Parking 
More Home Education Week Activities
Celebrate Maine Home Education Week every year in your own community, too. Find ways to celebrate and be visible throughout the designated week. The following is just a sampling of activities that could be planned especially for Home Education Week within individual support groups and families:
Wear a homeschool t-shirt, sticker or button wherever you go during Home Education Week.
Have a potluck meal of thanksgiving with other homeschooling families.
Plan a local field trip with a few families or your support group.
Arrange for a homeschooling display at your local library.
Bring a new homeschooler to visit the HOME Office.
Find ways to volunteer in your community.
Plan a fundraiser to raise money for your support group or for HOME.
Buy a copy of Homeschool Heroes and read it to your family! Copies are available at the HOME Office.
No matter how you choose to celebrate during Maine Home Education Week, please take time to give thanks and glory to God for the very precious freedoms we have to teach our children at home. Without continued prayer, vigilance and a strong homeschool presence within each Maine community, our blessings of freedom could be easily taken away. Take pride in what you do, and enjoy your well-deserved week of recognition! 
Ongoing throughout the day from 9:00am - 3:00pm. Museum classes meet at the Maine State Museum in the lobby for class orientation. Capitol tours leave from the Capitol Visitor's Center just past security.
Each class has limited space, so pre-registration is required.  
Register online below. 
*The views expressed in these classes are not necessarily the views of Homeschoolers of Maine and some evolutionary material may be presented.
Arrowhead Making*
(Hands-on!)
An opportunity to try your hand at making your own arrowhead using antlers and stone. We will also discuss the arrival of the first peoples in Maine, the hardships they faced, and the skills they used to survive.
9:00-9:30am (Grades 4-12; Adult)
---
Flying With Feathers
In this program participants are led in a discussion about the distinctive features of birds. Participants are encouraged to examine the differences and similarities between birds and other animals.
9:00-9:30am (Grades K-8)
---
State House Tour

9:00-9:45am
---
Sail Making and the Story of the St. Mary
(Hands-on!)
This program examines the techniques and history of sail making and shipbuilding in Maine. Participants have an opportunity to try their hand at sewing sails while they discover the story of the ST MARY, one of the two last wooden square rigged sailing ships built in North America.
9:30-10:00am (Grades 3-12; Adult)
---
Relief Rubbings*
(Hands-on!)
Participants learn about two of Maine's petroglyph sites. We explore who may have created these symbols in stone and why. After discussing the possible meanings of these symbols, there is an opportunity to create rubbings of the petroglyphs using casts from both sites.
11:00-11:30am (Grades K-8)
---
The Importance of Iron
(Hands-on!)
Locomotive parts, wood stoves, farm machinery, and more were all cast in Maine's foundries. Participants will learn of the history and uses for iron, and participate in the making of a sand mold used in the casting process.
11:00-11:30am (Grades 4-12)
---
State House Tour

11:15am-12:00pm
---
Mammals Large and Small
Participants discuss the characteristics that define a mammal. They then using actual mammal fur specimens the participants are led on an exploration of how these characteristics are different and similar to other animals in Maine.
11:30am-12:00pm (Grades K-8)
---
The DEFENCE Story
(Hands-on!)
Hands-on activities introduce participants to underwater archaeology, map work, and the recovery and conservation of artifacts, all centered around the Revolutionary War privateer, DEFENCE, and the Penobscot Expedition of 1779.
12:30-1pm (Grades 4-12; Adult)
---
Life in a Tide Pool
This program provides an opportunity for students to examine some of the inhabitants of a tidal pool using preserved specimens and the coastal scene of the Back to Nature exhibit.
1:00-1:30pm (Grades K-8)
---
Ancient Middens: What We Can Learn from Bones and Teeth*
Discover what ancient bones tell us about the animals important to Native Peoples. Participants will examine actual bones, make comparisons and draw conclusions from their observations.
1:00-1:30pm (Grades 4-12)
---
Wool Carding
(Hands-on!)
This program focuses on the processes involved in the preparation of woolen yarn. Using hand cards, students will have an opportunity to card wool and then to begin spinning it into yarn.
1:30-2:00pm (Grades K-6)
---
Landing the Lobster: Sustainable Lobstering in Maine
Participants learn about the early history of the lobster industry and discuss the techniques and economic significance of lobstering in Maine today. We also take a closer look at the lobster's anatomy and life cycle.
1:30-2:00pm (Grades 3-12; Adult)
---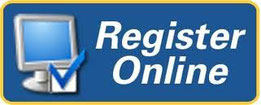 VIEW THE GOVERNOR'S PROCLAMATION
Home Education Week Proclamation
Maine Home Education Week Proclamation 0
Adobe Acrobat Document
676.8 KB