It's an educational event for the whole family! Maine homeschoolers have worked hard over the years to raise public awareness and strengthen homeschool freedoms. Traditionally, Maine Governors have designated one week each spring as Maine Home Education Week. Since 1987, Maine homeschoolers have gathered during this special week to celebrate and thank God for the freedoms we enjoy. 
While there may be no proclamation issued by the current Governor, 2021 will be no exception to our coming together! During the week of May 2nd - 8th, 2021, homeschoolers will celebrate the 34th Annual Maine Home Education Week. To mark the occasion, homeschoolers will gather virtually on Wednesday, May 5 for a day of celebration!   
VIRTUAL CAPITOL DAY EVENT INFORMATION
Date: Wednesday, May 5, 2021 
Theme: Courage 
Location: Zoom 
Cost: FREE! 
DO YOU HAVE QUESTIONS ABOUT OUR EVENT? 
Use the chat option through Facebook Messenger in the bottom right-hand corner of your screen.
Meet Your Legislators: Legislators love to meet their constituents. Contact them to arrange a virtual visit with your family! Find your Representative HERE. Find your Senator HERE. Learn more about Visiting with Your Legislator. 
Virtual Capitol Tours: See information below.
VIRTUAL RALLY AND SPEAKERS
10:00am
Music by Messiah's Choir

Opening Prayer and Pledge of Allegiance

 
Welcome message from Maine State Legislators
10:30am - Advocacy: How to Impact your Government - Jeremiah Lorrig, Deputy Director of Generation Joshua
In a constitutional democratic republic, we the people have the ability (and sometimes the responsibility) to make our voices heard. In this session, families will learn about the three-meeting rule, the importance of working with elected officials from all parties, and the keys to building relationships with elected officials.
TBD - Maine State Museum 
TBD - Meet Martha Ballard
Martha Ballard, midwife and healer, lived in Hallowell, Maine from the late 1700's until the early 1800's. She will "join" us and share stories of her life and work. Martha kept a diary for 27 years, during which time she helped mothers bring over 800 babies into the world.
Recognition of Junior Legislators: To participate in this educational program, purchase a Junior Legislator Learning Unit. Submit a completed unit checklist to HOME by May 2 to receive a badge and be recognized on Capitol Day!
Additional Activities: Coming soon! 
Who is a role-model of courage for you?
Create a writing piece (essay, description, poem, research paper, creative writing piece, etc.) about a person in your life or someone from Maine history who shows or showed courage in some way.  Remember courage can be reflected in many ways (physically, emotionally, spiritually, mentally, etc.) through actions and words (overcoming obstacles, standing up for beliefs, showing selflessness, taking risks, etc.).  Be sure to include biographical information and your thoughts about that person's courageousness.  Have fun, and let the creativity flow as you create this special tribute!
Deadline for Submission: Submit your report in writing to HOME by April 30, 2021.
Prizes: A $25 Amazon gift card for the winning student in each division. 
Division 1: K through 3rd grade
Division 2: 4th through 8th grade 
Division 3: 9th through 12th grade
* Winning essays will be published in the newest edition of the HOME Digest. You may also be asked to share your report on Zoom during our Capitol Day Celebration.
* Visit the Capitol Complex and complete an outdoor scavenger hunt!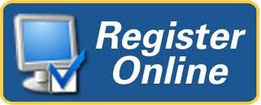 Celebrate Maine Home Education Week every year in your own community, too. Find ways to celebrate and be visible throughout the designated week. The following is just a sampling of activities that could be planned especially for Home Education Week within individual homeschool groups and families: 
Wear a homeschool t-shirt, sticker or button wherever you go during Home Education Week.
Have a potluck meal of thanksgiving with other homeschooling families.
Plan a local field trip with a few families or your support group.
Arrange for a homeschooling display at your local library.
Bring a new homeschooler to visit the HOME Office.
Find ways to volunteer in your community.
Plan a fundraiser to raise money for your support group or for HOME.
Buy a copy of Homeschool Heroes and read it to your family! Copies are available at the HOME Office. 
No matter how you choose to celebrate during Maine Home Education Week, please take time to give thanks and glory to God for the very precious freedoms we have to teach our children at home. Without continued prayer, vigilance and a strong homeschool presence within each Maine community, our blessings of freedom could be easily taken away. Take pride in what you do, and enjoy your well-deserved week of recognition! 
VIEW THE 2017 GOVERNOR'S PROCLAMATION
Home Education Week Proclamation
Maine Home Education Week Proclamation 0
Adobe Acrobat Document
676.8 KB