Are you just beginning to homeschool, or are you researching the option for your family? Are you feeling overwhelmed by conflicting opinions and advice? Do you fear you'll make mistakes? 

Plan to attend an upcoming workshop or open house to learn more and become better equipped for success! If you are a veteran homeschooler, consider bringing someone new! Come to encourage, as well as to share your experience with others. Pre-register for this free workshop below.
In addition, consider registering for Homeschool University: Start Strong Maine! This course offers you more in-depth information to ensure confidence and success.
What you'll learn:
More about Homeschoolers of Maine 
Maine's homeschooling law
Record keeping
Curriculum planning
Helpful resources
Portfolios and evaluations
Support 
Special needs
Q & A
And much more!  
For more information about teaching a high school student, plan on registering for a Homeschooling High School 101 class, as well.  
Pre-register for any of the event dates listed below.  Please use the online registration below to register for one of our online or in-person events, or print and mail your form to HOME.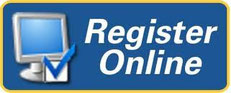 Getting Started Registration Form
Please complete and mail this form to HOME at least one week prior to the event you wish to attend.

HOME, P.O. Box 159, Camden, ME 04843
Getting Started registration 2022.pdf
Adobe Acrobat Document
158.6 KB
In an effort to meet the needs of all those interested in learning more about homeschooling, while keeping everyone safe and healthy, we are continuing to offer both online workshops via Zoom, as well as in-person workshops, as frequently as possible. 
Please pre-register above for any of the dates below. A link to the online workshop will be emailed to you a few days before the scheduled event. If you don't receive an email, be sure to reach out!
Don't see a date or location that works for you? Please stay tuned for future events!
Upcoming Dates and Times via Zoom:
Saturday, January 7, 2023 at 9:30am
* Please pre-register above.
Upcoming Dates, Times and Locations:
Upcoming Dates, Times and Locations:
Homeschool Open House - None scheduled at this time.
Veteran homeschool moms will be on hand to talk to you and answer questions about Homeschoolers of Maine, Maine's homeschool law, curriculum, how to keep a portfolio and how to get connected with other homeschoolers. There will also be activities for the kids!
* Please pre-register above, so that we can be ready for you and your kids!

** Participants in all HOME events and activities are required to follow the current COVID guidelines set forth by individual venue hosts. Following CDC guidelines is also recommended.
Workshops last approximately 90 minutes, including a Q & A period and time to socialize!

 This workshop is FREE!

 However, donations to HOME's ministry are always needed and appreciated.

 
Pre-registration is required. Below is a printable registration form. Your form can be mailed or scanned in an email. Or register online above! Contact HOME with questions or for more information.  If you have registered for an online event, a link to participate will be emailed to you a few days before the event. 
For a small donation, pre-registered attendees will receive a HOME Beginner's Bundle or a link to a printable bundle. Your bundle will include a Beginner's Handbook, HOME's Quickstart Guide, Helpful Hints, a sample HOME unit study, and much more! 
Purchase a pre-assembled portfolio before the workshop, so you can ask any questions you have about this resource during the event!
If you have pre-registered and are unable to attend, kindly let us know! We are preparing ahead for your participation!  
HOME is partnering with Homeschool University to bring you this 14-day online course designed to help new homeschoolers start strong with the confidence needed to provide an excellent education for their children. Find out more!
Here's What Workshop Attendees Are Saying
Thank you for having the Zoom meeting this weekend.  My daughter and her husband have decided to homeschool!! My daughter was on the fence and after the meeting she and her husband decided it is the best thing for their daughter this year.  We have the letter of intent to go in the mail today. 
Thank you for your encouragement, your time for answering our questions and giving us the confidence to do homeschooling.  We are looking forward to being a homeschool family!
--V.G.
"I want to tell you how much the support from HOME has meant in these weeks of preparing to homeschool my nephew. I loved the Start Right class, especially the chat times. I am probably one of your oldest, first- time homeschoolers at 78, but all the support has reassured me that I can do this, it is going to be a great experience. "
--B.C.
"I attended the Getting Started workshop, along with my mom and daughter, and wanted to say   thank you for everything you are doing to support and encourage homeschooling in Maine. God   must be very pleased with your efforts on His behalf. The workshop couldn't have been any   more affirming for me, and really brought my mom in on the big picture in a way I never could   have done myself."